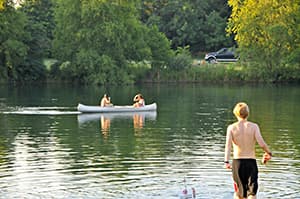 Addiction is a powerful disease that controls the feelings and emotions of those it captures. Many people do not even realize when they have an addiction, or do not want to accept the stigma that comes with treatment. Often, it can be difficult or nearly impossible to get some individuals to agree to begin a program for addiction recovery. It is in these situations that friends and loved ones of the patient must hold an intervention. While TV shows and media have made interventions seem complicated, they are simply a planned, organized, and educated confrontation of an addicted person's behavior.
For anyone who wishes to stage an intervention, it is important to first talk to an addiction recovery professional. There are a great deal of factors surrounding the causes and effects of addiction. These factors include social, emotional, and mental aspects, which may be too difficult for families to navigate on their own. Education and knowledge is the most important step to planning for a successful intervention.
If you believe that your child or a loved one is suffering from addiction, but you do not know how to confront them about addiction treatment, The Crossroads Program can help. As leading alcohol and drug rehab centers and sobriety groups in Missouri, we have experience working with teens and young adults recovering from addiction. We can provide the information and resources you need to plan for and implement a successful drug or alcohol intervention.
Getting the Information You Need for Planning Drug & Alcohol Interventions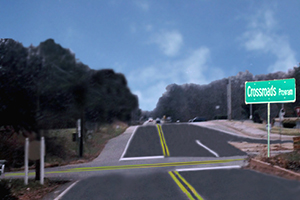 Before holding an intervention and confronting a loved one about a drug or alcohol problem, it is crucial that you have the right tools and information. This includes understanding addiction, knowing what to expect during and following a confrontation, and having a plan for addiction recovery and treatment. We offer consultations to help educate parents and family members on all of these aspects.
We can educate parents of young people who have shown signs of addiction to be aware of how addiction takes hold and how it affects them. This education is powerful as it empowers parents against something they may have little or no prior knowledge of.
Another aspect of this education prepares parents and families for possible outcomes they can expect from an intervention. Many people believe that following an intervention, an individual will suddenly be ready to begin a treatment program. However, recovery from addiction is not that simple. Many people will become violent or depressed when confronted with a need for addiction recovery. It is important that families are prepared for these reactions, and we provide that preparation.
Another important part of the consultations that we provide for intervention education is to inform parents of the options we offer to those who are recovering from addiction and offer advice as to which of our addiction treatment programs may be best suited for their child. This is important because it allows the families to be prepared and have concrete next steps for the most appropriate treatment.
Perhaps the most important aspect of our intervention planning consultations is the power it gives parents and families to stand up to someone who is addicted. It requires a certain tenacity and willpower to be able to face someone who is struggling with addiction, and we make sure to encourage and reinforce families staging interventions.
Learn More About How Interventions are Key in Recovery from Addiction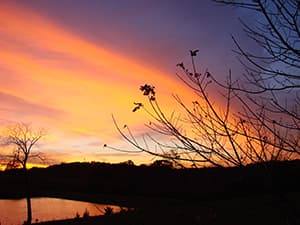 The addiction of drugs or alcohol can have a powerful hold on any teen or young adult, and in most cases addiction will only worsen if a person does not seek help. If you recognize signs of drug or alcohol abuse in your teen, it is important to step in and encourage addiction recovery and treatment. To learn more and for help confronting a loved one, contact one of our Missouri drug rehab centers (sobriety programs) today. Reach us by phone in St. Louis at 636-532-9991, in Columbia at 573-256-8020, and in Kansas City at 816-941-4000.