The Crossroads staff are trained and or certified to offer a wide variety of drug and alcohol rehab programs and other accompanying services for teens and young adults. With treatment facilities located in St. Louis, Columbia, and Kansas City, we offer solutions for individuals throughout Missouri.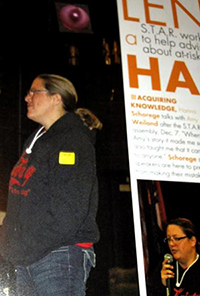 Our complete list of services includes:
If you or someone you care about is in need of treatment or you need information about treatment options, contact one of our drug rehab centers or sobriety programs today.
An Overview of Our Drug & Alcohol Rehab (Sobriety Center) Treatment Programs & Services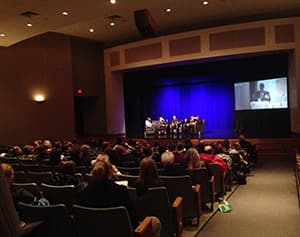 Free Consultations: With alcohol and drug treatment, we believe that understanding the problem is an important step to solving it, which is why we take the extra time to provide consultations to make sure that the young person, the family and our staff members consider everything going on in the young person's life and what options are available. This enables us to make sure that each individual and their family are fitted with the right drug or alcohol rehabilitation                                                                                                        program to reach the best possible outcome.
Outpatient Drug Rehab: Our Intensive Outpatient Program is unique compared to other drug and alcohol rehab programs. This program is centered around enthusiastic sobriety and family involvement. Our program teaches young adults how to live an exciting, happy, and fun life without the need for mind-altering chemicals, while also offering support groups for parents so that they can recover and become a pillar of strength for their child's recovery. Like all drug and alcohol rehab programs, ours is focused on a complete recovery. What sets our program apart is our interest in the social and familial aspects of recovery, and we include 12 step meetings and sober social events as part of our outpatient rehab to show patients and their families a new way of life.  These sober 12 step meetings and social events last for up to 2 ½ years after treatment.
Substance Abuse Counseling: For those who may not require intensive drug or alcohol rehab treatment as well as those who have already completed the outpatient program at Crossroads, we offer weekly individual counseling separate from our intensive drug and alcohol rehab treatment program. Individual counseling focuses on the emotional, social, and mental issues with which teens regularly struggle. By focusing on this aspect of the young adult experience, we create a more complete understanding of addiction and achieve a more complete recovery. In counseling, our staff can work individually with patients and their families in order to determine which of our drug and alcohol treatment programs are most suited to their particular needs.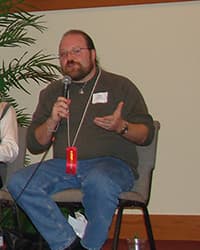 Speaking Engagements: Prevention and community outreach may be one of the most important aspects of our drug and alcohol treatment education. Our substance abuse counselor talks are similar to our programs in that they emphasize what is important to teens. We believe that young adults do not need to be talked down to or scared away from doing drugs. Teens are capable of understanding real consequences and appreciate honesty. These are elements we include in our talks as we design them to be both effective and engaging. The most effective drug and alcohol rehab programs are those that never have to take place. If we can keep young adults away from drugs and alcohol, we have already won.
Learn More About Our Missouri Drug & Alcohol Treatment Programs
If you have any questions about any of our programs or services or you would like to learn more about how our drug and alcohol rehab programs can help, please contact one of our Missouri drug rehab centers today. Our professional staff will work closely with you and provide a caring consultation to help you understand drug and alcohol addiction and abuse and help you determine the best rehab options.