The Development of The Crossroads Program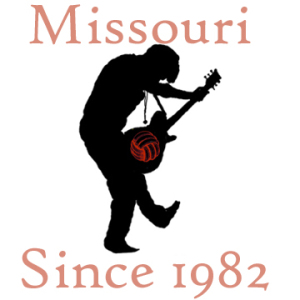 Crossroads was originally called the Palmer Drug Abuse Program (PDAP) and began as a nonprofit Enthusiastic Approach, 12-step support group for young people and parents in 1982.
In 1983, Frank Szachta  sobered up in PDAP and later moved to Phoenix to become a counselor.  Frank moved back to St. Louis in 1986 to become the director, during this time the program's name changed to The Crossroads Program.
In 1991, The Crossroads Program became a privately owned enthusiastic approach treatment program.  The program continued to offer a support group for young people and parents.
Initially after the change, the Crossroads staff began to notice that the members of the support group who had either never went to treatment, or whose parent's were not involved were the one's most like to negatively pull on the other member. Because of this realization, the decision was made to make Crossroads strictly a treatment center that offers a support group after treatment. Parental involvement also was made a requirement of treatment.
In the late 80's/ early 90's we as a staff began to notice that an official graduation for each member was needed. Because young adult drug abusers typically have a hard with change and saying goodbye, we began to incorporate other graduates to help bridge the gap between Crossroads and other self-help programs like Alcoholics Anonymous. We began hosting graduations two to three times a year on an as needed basis.
As we held more graduations, each group of young people eagerly awaits each Crossroads graduation to this day. The graduates will attend 4-6 meetings with our soon-to-be graduates. They make suggestions of what to do and what not to do. During this process, Crossroads encourages the soon-to-be graduates to attend 90 meeting in 90 days. We explain that just because they are graduating does not mean that they have to be a stranger to Crossroads. We often rely on graduates to help with major functions and graduates are always welcome at the office. Also, all sober graduates are invited to attend our annual gratitude meeting.
In 2007, Frank Szachta moved to Colorado and began directing The Cornerstone Program. At this time Mike Weiland become director of The Crossroads Program.
The Growth of The Crossroads Program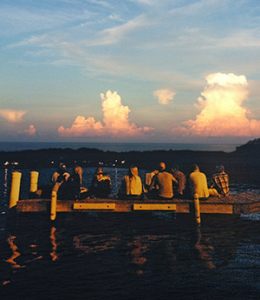 Crossroads began having families from the Kansas City-area contact us in 2001. Parents began sending their kids to St. Louis and holding their own parent support group meetings in KC. Eventually, the staff started a rotation and began driving to Kansas City's weekly to support the parents. As the Kansas City group began to build momentum, people from Columbia also began expressing an interest in having a Crossroads program in their community as well.
As a result, the staff began to drive to Kansas City on Monday, attend the parent meeting that night and then head to Columbia on Tuesday and support that parent meeting there as well. Over time, as the number of individuals in both the Kansas City group and the Columbia increased, it became apparent they were in need of both a staff and an IOP program.
As a result, The Crossroads Program is now a three-city program with each city having its own staff, IOP program, young adult support group and parent support group.