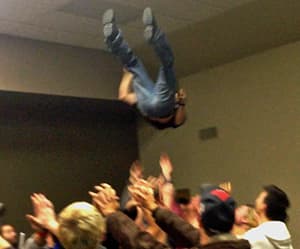 As part of our drug and alcohol rehab program, The Crossroads Program offers twelve step support group meetings for teens and adults. These support groups are an essential part of our treatment and aftercare programs for each young person who enters treatment here. These support groups give the teens and young adults in our drug and alcohol treatment program a place to practice what they have learned and interact with others who are facing the same struggles. They also help connect fun to sobriety.
To learn more about these support groups and how they aid in drug and alcohol rehab, contact one of our Missouri drug rehab centers today.
The Importance of Support Groups in Drug & Alcohol Treatment
Peer support groups are a key part of the treatment and aftercare program at Crossroads. In fact, we are the only rehab treatment center in the area offering specialized support groups for teens and young adults. These support groups and sober events allow young people to form relationships with others who are committed to sobriety. In this way, the groups allow our drug and alcohol rehab program to encourage a complete approach to sobriety. In our support groups, newer treatment members benefit from social contact with more experienced group members, and members who are further along in their treatment benefit by being able to pass on their knowledge and skills to others, which in turn strengthens the commitment to their recovery.
In addition to support groups for teens, we also offer special support groups for parents.  Our meetings help parents to understand the twelve steps and offers solutions.  Support groups offer a positive environment for group members to help each other reach solutions they may struggle to arrive at on their own. This parental involvement strengthens the effectiveness of our overall treatment programs.
Overview of Our Alcohol & Drug Rehab Support Groups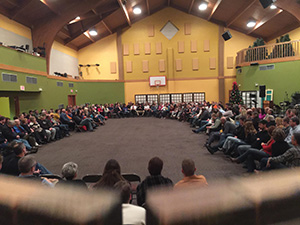 At each of our Missouri locations, we offer three support group meetings per week each for teens, young adults, and parents. Meeting times vary by location.
We also host two social events each week on the weekend. These events are important to teach drug and alcohol rehab young people how to have fun without the use of chemicals.
We also hold special sober events for drug and alcohol treatment and support group members around the holidays. These events include a gratitude meeting the night before Thanksgiving that brings parents, siblings, and group members together in a drug and alcohol free environment. On New Year's Eve, we host a lock-in for members and their families that consist of meetings, a dance, life stories, and a balloon drop to celebrate the New Year in a truly festive and sober way.
Learn More About Our Drug and Alcohol Rehab Support Services
To learn more about our approach to recovery and treatment, contact one of our alcohol and drug rehab centers in Missouri today. With support groups for teenagers in need of drug addiction treatment, addiction treatment support groups for young adults, and drug and alcohol rehab support for parents, we can provide a complete and effective approach to drug and alcohol recovery.