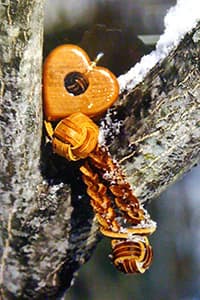 When it comes to drug and alcohol abuse in teens and young adults, it can be extremely difficult to find the perfect substance abuse treatment program. However, because there are so many unique factors in young peoples' lives, such as emotional, social, and spiritual pressures and struggles, finding a program that addresses these is of utmost importance.
The Crossroads Program not only addresses these particular issues, but also works with parents and families to provide a community for supporting young people's recovery. If you have struggled to find the right substance abuse treatment program for your teen, contact one of our Missouri drug rehab centers today to learn what makes our program different and to find out if our treatment option is right for you.
The Importance of Finding the Right Substance Abuse Treatment Program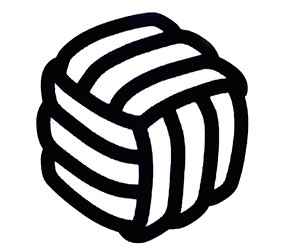 Drug or alcohol addiction in teens or young adults is a very serious disease that requires specialized treatment. In the same way that you would not go to a sports doctor to treat a cough, you should not take your teen to a program that does not specialize in young adult drug abuse treatment. High school and young adulthood is a very difficult time full of anxieties and changes. An alcohol and drug abuse treatment program must pay special attention to these issues in order to achieve full recovery. The Crossroads Programs tailors its treatments specifically to teens and young adults with substance abuse counseling and social events which lead to positive peer pressure; peer pressure to help teens stay sober.
When it comes time to reach out about addiction, we know it can seem like the phone weighs ten tons. For this reason, our evaluations are always free, and all the counselors here are dedicated to helping you find solutions as quickly as possible. We understand that it can be scary to make a commitment to substance abuse treatment before you fully understand what it entails, and therefor make every effort to help you through the process.  In fact, it is not uncommon to have both the parents and the young person attend a support group meeting or two before treatment begins.

Seeking alcohol or drug abuse treatment can be a difficult and painful process. Crossroads understands that, and while there is a serious need to address the issue of addiction, our staff is committed to helping your family find a solution that provides the most loving option for your child.
Related Drug Abuse Treatment Centers & 12 Step Programs
Substance abuse treatment is an ever-growing, and changing field. We stay current by working with the most respected treatment centers in the country, which allows us the certainty of addressing all types and degrees of addiction. Some of these programs include:
Learn More About Substance Abuse Treatment & Recovery
At The Crossroads Program, we seek to provide the most loving and reliable recovery possible. As a treatment center focused on young people, we specialize in the needs of teens and young adults and helping young adults achieve sobriety through an enthusiastic approach, we call this "enthusiastic sobriety." If you are would like to learn more about our substance abuse treatment options, contact one of our drug rehab centers (sobriety centers) today or seek guidance through the resources below.
Information for Parents
Facts & Information About Commonly Abused Drugs
Resources for Additional Substance Abuse Treatment Information