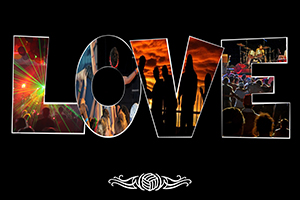 Listed below are some questions that we are most often asked at The Crossroads Program about teen drug abuse, counseling, recovery and our treatment programs. We try to answer these questions generally; however, we are able to provide more specific answers to your personal situation by phone or in person. Please contact us at 636-532-9991.
1. Is the duration of treatment sufficient?
Intensive Outpatient Drug Rehab is an average of 6-14 weeks; discharge is based on progress, not finance. Therefore, a young person stays in our outpatient program until they have reached discharge criteria. The Crossroads Program's treatment model is designed to allow the client, the client's family, and the counseling team to determine when the client is ready for discharge. While the young person is in treatment, they attend a minimum of two Crossroads 12-step meetings and two sober social events per week. After they are discharged, they participate in aftercare for 8 weeks. After both outpatient and aftercare treatment is completed, the young person will continue to participate in the drug and alcohol rehab support group for up to 2 ½ years. Research done by The National Institute for Drug Abuse states that the more time an individual spends in treatment, the better the results. The research also states that most addicted individuals need at least three months of treatment to truly break away from their addiction. The Institute concludes that the most successful treatment programs discharge their clients based on progress and provide aftercare to maintain and build upon what the individuals learned in treatment
2. How do I choose the right treatment program for my child?
If a young person enters into treatment with some level of ownership, their chances for success is much higher. Therefore, we suggest allowing young people to be part of this family decision.
We strongly suggest being careful of programs, that "dumb-down" adult programs and call them adolescent ones. Young people's social and emotional needs are much different than the needs of an adult, be careful with treatment centers that attempt to substitute true adolescent care with unfitting, and inappropriate adult models.
3. What are some signs and symptoms of drug abuse?
You can learn a lot about the common signs and symptoms of drug and substance abuse on our website at our Signs of Teen Drug Abuse page, or for more information on this, contact us.
4. Does The Crossroads Program tailor treatment to the needs of each person?
Yes. The Crossroads Program's staff realizes that each person is different and makes every effort to tailor our drug and alcohol rehab programs and treatment to meet each person's needs. Every individual receives a thorough assessment upon admission. The data collected from this assessment is then used to create weekly, individual treatment plans. In addition, each week, the client and the counselor will develop long term and short term goals, constructing ways for the client to achieve these goals.
5. Is there a parent component to Crossroads?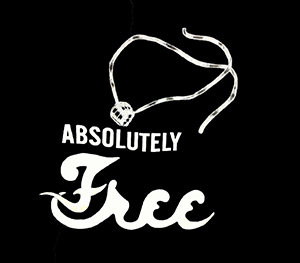 Yes, there is absolutely a parent component at The Crossroads Program.* We offer 12-step parent meetings twice a week for parents of those in our drug and alcohol rehab program as well as three to four weekend activities per month. During treatment and aftercare, parents receive updates and participate in regular appointments with the staff. After discharge, parents are able to meet with the counselors free of charge on an as needed basis. Over the years, we have found that parental involvement strongly increases the young person's chance at long-term recovery.
* The Johnson Institute reports that if a family is involved in a recovery program then the users have an 80% higher chance of success than those who do not have family involved. The Johnson Institute was founded in 1966 in Minnesota. In the decades since, millions of people have sought help through JI's innovative programming which emphasizes early intervention, family involvement and community support.
6. Should I drug test my teen?
If you think that your teen/young adult is doing drugs, you do not need proof. Trust your intuition and schedule an appointment with a professional at Crossroads to learn about our addiction recovery programs.
If you do choose to drug test your child, make sure that you have a plan for a positive result. Do not give your child warning about the test, and know that even if they pass the test it does not mean that they are not doing drugs. There are many ways to pass a drug test and there are many drugs that are unable to be tested for. It is always best to seek help from a professional and have a plan when considering drug testing your child. We suggest speaking with a professional substance abuse counselor before testing your child.We have found the following advice to be both true and/or helpful:

It is better to have a professional administer the test, than to try and administer it yourself
A blood test is more accurate than a urine test
Follow up with your teen/young adult and continue to educate yourself about drug use and signs and symptoms of drug and substance abuse
7. What if this is just a phase?
For most teens/ young adults it is not a phase, it is a set up for long term addiction issues. Even for a young person, whose use may be minimal, the consequences can be devastating. Physical, mental, emotional, spiritual, and even legal consequences can occur. Dr. Christian Thurstone states that a young person's brain is not fully developed until the age of 25, adding drugs and/or alcohol before the brain is fully developed can be catastrophic. This can lead to judgment problems that can follow a teen for the remainder of their life. The best defense against this is a parent who gets involved and intervenes, even if it is early in the young person's use. To avoid the problem getting worse, act now. Call The Crossroads Program to speak to a counselor.
8. What makes Crossroads a better option than an out-of-town or long-term residential treatment program?

While some situations may warrant for the teen/young adult to remove themselves from their dangerous surroundings, it is usually best if they do not. Generally, the teen/young adult needs to learn how to be sober in the environment that they live in. Being at home or in a local treatment program allows for the family to be more involved as well as allowing the young person to incorporate the newly developed skills into their environment as they develop them, improving accountability for both the young person and the parents. If a child goes to a residential treatment, a wilderness program, or an inpatient treatment program without proper follow up outpatient care, their chances for success can be significantly decreased. Crossroads offers Intensive Outpatient Drug Rehab services as well as peer support groups.
9. How can I tell if detox is necessary?
Detox from drugs or alcohol can be life threatening. Consult a professional at Crossroads or a local physician to find out what the best way to proceed is for your loved one. If medical detox is necessary, it is critical to have a plan for treatment after detox.
10. What age group does The Crossroads Program serve?
The Crossroads Program specializes in drug and alcohol rehab programs for two age groups, ages 13-17 and ages 18-25. Occasionally, we will work with people slightly older than 25 if it is appropriate to do so. An example of this would be a 27-year-old individual who still lives in his/her parent's basement. He/she does not have a career and depends on the parents to support him/her. The Crossroads Program counselor will meet with this young person and determine if Crossroads is the best fit for them.