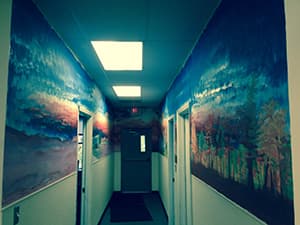 The Crossroads Intensive Outpatient Program (I.O.P) is a comprehensive alcohol and drug treatment program for teens and young adults (ages 13 to 25). It is designed as one of the first steps in the drug rehabilitation process, and teaches young people skills and techniques to remain sober in their daily lives.
If your child is suffering from the hold of alcohol or drug addiction, it is important to get them the professional help they need to achieve recovery. Call one of our alcohol & drug rehab centers in Kansas City, Columbia, or St. Louis today for a consultation and to learn more about our outpatient drug rehab treatment programs.
An Overview of Our Intensive Outpatient Alcohol & Drug Rehab Treatment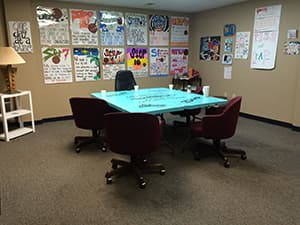 Our outpatient drug rehab programs are designed to address the problems that arise in the daily lives of teenagers. During the day, I.O.P. counselors teach young people the tools needed for their recovery. These tools are meant to show teens the value of life lived without mind-altering chemicals through a process called Enthusiastic Sobriety. In the evenings, we host social events so that teens may exercise their new skills and find fun in a safe, drug-free environment. Our plans also include weekly sessions between parents and counselors because we believe the family involvement is essential to a complete recovery. For individuals discharged from I.O.P., we include an eight week after-care program at no additional charge.
As an overview, our intensive drug and alcohol treatment program:
6 to 12 week program for teens ages 13-17 or young adults ages 18-25
Offers an individualized recovery plan based on each young person's needs
Focuses on the fun, positive aspects of sobriety
Helps young people build and maintain self-worth
Addresses issues unique to teens and young adults
Teaches positive coping skills
Helps meet young adult's social needs
Offers relapse prevention
Helps young people develop a positive support system
Includes a young adult support group
Provides an introduction to the 12-step program
Includes a parent support group
Provides practical solutions that can be applied to life long after graduation from the program
Offers long-term aftercare
Is a cost effective treatment option
Significant Issues Addressed in Our Outpatient Drug Treatment Program Include:
The value of abstaining from mind-altering chemicals
Working knowledge of the first four steps of the Crossroads 12-Step Program
Building and maintaining positive self-worth
The ability to identify and resolve issues that prevent recovery
Identifying negative peer relationships
Establishing a group of friends who encourage and share in recovery
Learning how to have fun without drugs or alcohol
Repairing trust within parent relationships
Relapse prevention
Social media and recovery
Elements of Our Intensive Outpatient Drug Treatment Program
Our intensive outpatient drug rehab treatment programs for teens and young adults are comprised of group counseling, individual substance abuse counseling, and family counseling/support groups. Group sessions take place for four hours, five days a week. These sessions address the unique needs and issues teens and young adults face during rehab. During individual sessions, each young person works with our drug rehab professionals to develop personalized treatment, aftercare, and discharge plans. The Crossroads Program's intensive outpatient program also includes three teen/young adult support groups, two sober, social events per week, and two parent-support group meetings per week.
Part of what makes The Crossroads Program a unique and more effective outpatient drug rehab program is our Enthusiastic Sobriety approach. Many teens fall into drug and alcohol abuse because they can be so prevalent in social situations. It is important to be aware of this because many teens will fall victim to these drugs again if they re-enter these familiar settings without the proper tools. Our weekly social events introduce them to a fun and satisfying social sobriety. During intensive outpatient drug rehab at Crossroads, teens develop both the tools to enjoy life without drugs or alcohol and also a network of friends who share their new-found desire to stay clean. Additionally, we provide support groups for young adults who may attend as long as two and a half years beyond the end of their treatment program.
Parent Support in Our Intensive Outpatient Treatment Programs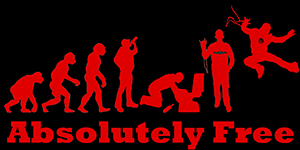 Beyond the support that they provide for their child, parents of a teen or young adult in outpatient drug rehab often require support themselves. Crossroads provides support groups for parents of teens / young adults in our drug and alcohol rehab programs because parents learn a new method of support and assistance geared toward their childs recovery.  These meetings provide support for each parent and help the parents to work a 12 step program for themselves.
Learn More About Our Outpatient Drug Rehab Programs in Missouri
If you believe that your teenage child is in need of alcohol or drug treatment services and would like to learn if our intensive outpatient drug rehab program is the right choice, contact us today. You can call one of our Missouri drug rehab centers directly or contact us online. Reach us by phone in St Louis at 636-532-9991, in Columbia at 573-256-8020, and in Kansas City at 816-941-4000.