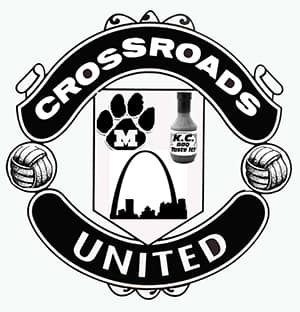 When it comes to alcohol and drug rehab, many people are unaware that addiction is a disease that requires professional treatment. Many assume that addictive behaviors are due to choice or social pressure, and that drug rehab centers are not necessary to recover. While there are many things that lead to drug and alcohol use and addiction, it is important to realize that skilled, caring professionals are often needed to secure a real recovery. If you have seen signs of drug or alcohol use in your child or if you are a teen or young adult suffering from drug or alcohol abuse or addiction, contact one of our drug rehab centers in St. Louis, Columbia, or Kansas City today for a free consultation and information about our programs.
You can reach us at:
636-532-9991 in the St. Louis area
573-256-8020 in the Columbia area
816-941-4000 in the Kansas City area
What Makes Us the Best Drug Rehab Centers for Teens & Young Adults
At The Crossroads Program, we are different than other drug rehab centers. We are family owned and operated allowing us to provide a more personalized experience and treatment. We believe in Enthusiastic Sobriety™, which is a method of teaching teens to enjoy life without the use of mind-altering chemicals. Other drug rehab centers do not put an emphasis on this type of experience. Typical drug rehab centers will try to scare, or recondition kids, but Crossroads shows young adults how to enjoy their life sober and in control.
Recovery with an Emphasis on Parent Involvement
Additionally, we believe that a teenager cannot fully recover without the help and support of his or her family. Therefore, we encourage parental involvement in our support groups and program. We offer support groups not only for the young adults going through recovery, but for their parents as well. While the disease of addiction takes a serious toll on those it affects, the parents and family of the one suffering addiction suffer as well. Parents and families often have to learn to cope with the struggles of addiction and recovery. The Crossroads Program puts families in touch with other families who have a child in our drug rehab centers. Together these families can learn to understand addiction, can grow through their shared experiences, and can be the support their children need.
Drug & Alcohol Rehab Speaking Engagements
In addition to drug and alcohol treatment programs, we also provide speaking services from a substance abuse counselor. We can speak to teens, parents, or other groups to spread awareness about the dangers of drug use and addiction in teens and young adults. We aim to make these presentations unique as compared to other drug rehab centers. We show the reality of drug abuse, and meet kids as rational, intelligent people. We do not believe in scare tactics.
Contact Us to Learn More About Drug & Alcohol Treatment
If you have questions about drug and alcohol addiction, you would like information about our treatment options, or you would like to find out more about our support groups for teens, young adults, and parents, call us today. We are happy to answer any questions you have, and are prepared to address all of your worries, no matter how big or small. If you prefer we call you, please email us with your questions, and we will be in touch to provide the personalized answers and help you need.