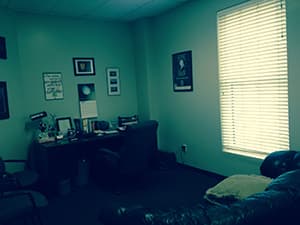 The Crossroads Program offers fee-based counseling services for teens and young adults (ages 13-25) who have found themselves trapped in the cycle of drug abuse and or addiction. Our individual counseling services are ideal for those who are not in need of intensive inpatient or outpatient drug rehab, but who need some professional help for their drug or alcohol abuse problem. Substance abuse counseling can be an important first step to recovery and to living a full and enriched sober life.
If you or your child is struggling with substance abuse, and could benefit from individual counseling services to aid in their recovery program, contact one of our Missouri alcohol and drug rehab centers today in St. Louis, Columbia, or Kansas City to learn more about how we can help.
An Overview of Our Individual Counseling for Teen Drug & Alcohol Abuse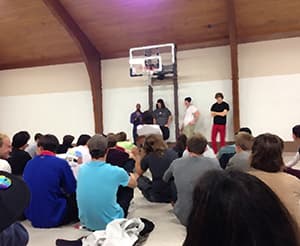 As part of our drug and alcohol abuse counseling services, one of our qualified counselors will work with the client and the client's family to develop a comprehensive plan to treat both the abuse/addiction and the social and emotional issues tied to that abuse/addiction. This substance abuse treatment plan may include participation in a 12-step support group, social functions to encourage sobriety and positivity, as well as any other activities that will aid in improving the young person's recovery.
The first stage of substance abuse counseling is to identify signs of drug or alcohol use, and to address behaviors that put a teen or young adult at risk. Once these factors are considered and addressed counseling can help a patient to understand the science and emotions behind addictions, as well as provide tools for recovery. Individual counseling is also an important option to consider for those who have already completed inpatient, outpatient, or residential treatment for substance abuse but may be at a high risk of relapse.
More About Our Individual Substance Abuse Counseling Services
Individual counseling appointments are typically scheduled on a weekly or biweekly basis depending on the needs and schedule of the client
Counseling appointments are most commonly scheduled in one-hour increments
Our counseling services pay particular attention to the social, emotional, and mental needs of young adult patients so as to ensure more holistic treatment
We go beyond mere recovery to educate teens and young adults on the patterns and causes of addiction so they can be empowered to resist temptations in the future
Substance abuse counseling provides care and accountability to recover
Because our counseling program understands the social influences of addiction for teens and young adults, we focus extensively on tools needed to combat peer pressure
For those who have completed inpatient or outpatient treatment programs, counseling for substance abuse is an important and incredibly effective tool to prevent relapses
Individual counseling is an important step for individuals who may be just beginning to experiment with drugs or alcohol as it can help to keep them off the road to addiction
We believe that parent involvement is absolutely essential to young adult recovery, and therefore include the parents in our treatment plan
Learn More About Our Drug & Alcohol Abuse Counseling Services in Missouri
If you believe that your child is using drugs or alcohol, it is important to get help quickly. Substance abuse and addiction can have a powerful hold on young adults, and substance abuse counseling is what many need to help fight the battle against addiction. In Missouri, contact one of our alcohol or drug rehab centers today for a free consultation and to learn more about how we can help. Reach us by phone in St Louis at 636-532-9991, in Columbia at 573-256-8020, and in Kansas City at 816-941-4000.